Upholstery Cleaning - Columbus, OH
Upholstery cleaning and furniture preservation are some of the most bothering issues in home maintenance. We at Columbus Carpet Cleaning are aware of the fact that there is nothing more annoying than buying a new sofa and recognizing the sad fact that this expensive piece of furniture didn't last four months without getting stains and dust on it, children jumping on it and cat and dog hairs making it smell really awkward.
It shouldn't be this way, why not call our professional cleaners to take care of these cleaning problems for you? Whether it's commercial cleaning that you require for your business or just some upholstery furniture cleaning and upholstery house cleaning for your beautiful home, we can make the wear and tear of furniture seem like a thing of the past.
Carpet Cleaning Columbus specializes in unique cleaning methods developed for furniture and sofas. Over the years we have developed a large variety of upholstery cleaning solutions for a large collection of fabrics. It does not matter how old your sofa is, or from which type of fabric it is made, we have solutions for all coverings, colors and types of upholstery.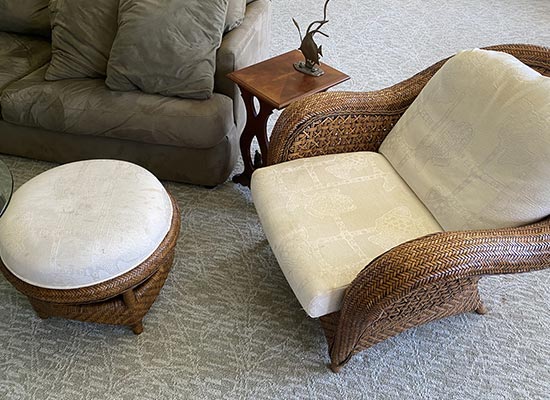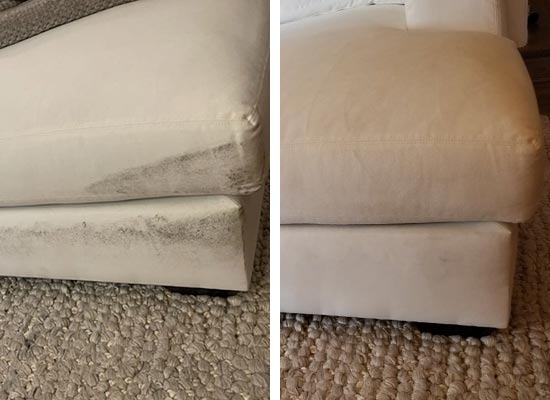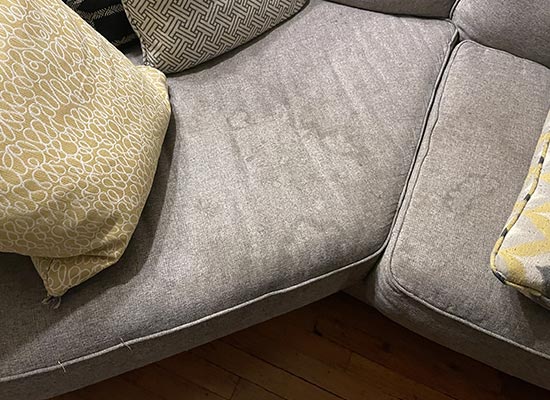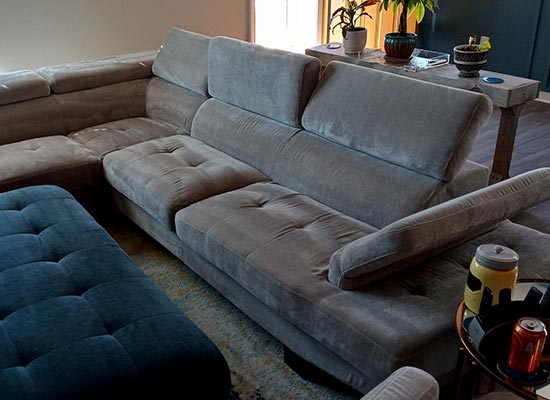 Upholstery Cleaning - why is it so important?
Most people that buy a new sofa pay more attention to details like design, size, color, brightness or opaqueness, and how much time it will stay in good shape. We recommend our clients that when they pick a sofa up they should also consider the following elements:
The fabric - which type of fabric is your sofa made of? And which materials does the fabric consist of- there are materials in which stains removal is very hard.
The sofa - Was it built by a credible manufacturer? Some sofas which are made of poor wood and fabrics tend to wear much faster.
Furniture colors - The fabric's color is also a point to consider in the upholstery cleaning process. Stains tend to stick out on bright fabrics which in turn demand much more maintenance and cleaning. The best fabrics against stains are the ornamented dark fabrics.
Color fastness - the upholstery should consist of color fast fabric. In this way the fabric can sustain more washes and cleaning without losing color due to detergents.
Columbus Carpet Cleaning think that a successful cleaning business should employ only professionals for upholstery cleaning. This is why we employ only the top carpet and upholstery cleaners. We are here for you 24 hour a day. Our upholstery cleaners are specialists in fabric cleaning , detergents, vinyl cleaning and carpet upholstery cleaning. They are also trained in operating high level technology of carpet cleaning equipment.
So if you're thinking about buying new furniture take Carpet Cleaning Columbus services into consideration.